Business owners have their reasons why they are hesitant to work with a virtual assistant.  I believe the main reasons are lack of trust, lack of money, and they would rather do the work themselves.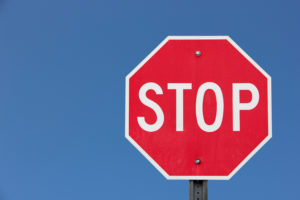 Trust
Trust is a huge factor when it comes to partnering with a virtual assistant. This person will be handling different aspects of your business and you want to make sure they are trustworthy. Business owners fear that the virtual assistant will take over their business, or steal their ideas. They also fear the VA will talk about confidential matters with other people. Virtual assistants love helping people and they love their work. They are not out to ruin your business.
A simple way to make sure those problems do not take place is for the VA to sign a confidentiality agreement and/or a non-disclosure form. Most VAs have these areas covered in their contract.  If they they don't, just ask.  If a VA doesn't want to sign these, think twice before partnering with them.
Lack of Money…Or Perceived Lack of Money
Anyone who is already working with a virtual assistant will tell you, they are worth every penny. Think of the value the VA is providing you. You may think it is a lot to spend. But, when you are free to work on other money-producing projects that will bring in double or triple what you are paying a VA, it is worth it. Think of partnering with a VA as an investment rather than an expense. Isn't your business worth the investment?
Also, you may think what you need help with would be a full-time job. Virtual assistants are fast workers and can normally get several tasks accomplished in a short amount of time. Therefore, it wouldn't cost as much as you may think.
Rather Do It Yourself
You are the CEO of your business. Think about what the CEO of a company spends time on. Let's take Donald Trump for example. Do you think Donald Trump would set-up his own autoresponders if he had an online business? Would he update his blog? Of course he wouldn't! Why? He is spending his time working on projects that will increase his income.  Think about.  If you took the time you spend each day on the tedious tasks and put it towards a project that could potentially double your income, what would your business look like in six months or a year? When you start your business, you may have to do everything yourself. But your goal is to develop a team and work with maximum efficiency.
So, I want to hear from you!  Comment below and tell me what is stopping you from working with a virtual assistant?  Is it one of the reasons above, or something different?