New Client Kit for Virtual Assistants:
10 Templates + Checklist for a
Stress-Free Onboarding System
Are clients waiting on you to get started too long after the sale is made?
Are you uncertain of how to get them set up so you can start getting paid?
Do you waste too much time going back and forth with clients to get all their information?
Is your business growing and you're not sure how to bring them onboard?

We value your privacy and would never spam you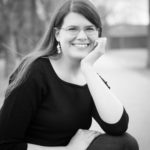 Hey, I'm Katie Simmons. As a Virtual Assistant for 6+ years, I understand the process of bringing clients on and how to make it a smooth and painless system.
Follow my proven system for making sure nothing falls through the cracks and show your clients what a pro you are with this New Client Kit.
Alyssa Avant,

The Accountability Squad

Katie Simmons has been working with me as my VA for a couple of years now and her help has been invaluable to our company. Katie continues to amaze me with her brilliant insights and ideas that help make our company the best it can be.
Alyssa Avant,

Virtual Assistant & Coach

Katie is a go-getter who always aims to please. She has a pleasant personality and is easy to work with. She always goes above and beyond to get the job done!